This year I grew some new plants, Boneset being one of them. It was soooo easy to grow from a plant that I purchased in North Carolina.
I harvested the aerial parts(all parts above the soil) and have it drying on a rack in my kitchen right now.
Boneset is a must have herb for colds and flu! Here is a mongraph on Boneset with info that I have collected from my experience and from sources credited at the end of this post.
Boneset (Eupatorium perfoliatum)
Boneset can grow to about 4 ft tall. It has a thick, rough textured stem. The leaves are opposite, slightly toothed, elongated diamond shaped and joined at the stem. appearing as if the stem is punctured through the leaves.
The flowers grow in clusters at the top of the plant and are tiny and white.
In Georgia, we do have some wild boneset varieties that are not E. perfoliatum. To id, look carefully at the leaves arranged on the stem to make sure the leaves join at the stem.
So what does the name "Boneset" mean? Think about when you have a bad cold or the flu. You hurt allover the body, fever, chills right down to the bones right? Boneset is known to fix all of that with its analgesic and diaphoretic properties – helps you sweat it out. 😉
Cautions though – too much boneset at once can cause you to vomit! So small, frequent doses are best.
Boneset is a bitter herb so a tea should be sweetened or it can be made into a syrup. Recipe below.
This herb is known to help:
induce sweating in fevers, colds and flu
stimulate immune system
malaria
rheumatism
muscle pains
spasms
pneumonia
pleurisy
 gout
For fevers & colds – make a tea using 1-2 teaspoons dried boneset(can be purchased here) or 1 tablespoon fresh to one cup of water. Steep covered for 15 minutes. Strain and sweeten. Drink 1/2 cup every hour, as hot as you can stand it, until symptoms improve.
For digestive system – to improve or stimulate digestion, take 2 tablespoons of warm tea after meals daily for 3-6 months or as needed.
Boneset Syrup
adapted from Medicinal Plants of The Southern Appalachians
2 oz fresh boneset or 1 oz dried or a combination of herbs includingg mullein, sumac berries, elder berries
1 pint of water
honey
Pour boiling water over herbs, cover and steep overnight. Strain and add back to a clean pot. Bring to a boil, cover and simmer until liquid is reduced by half. (Helpful to stick a chopstick in the pot and mark on it where the liquid comes up to, then again when you think it is done).
Turn heat off. Add equal part honey to the reduced liquid and mix well. Store in the refrigerator for 1-2 months.
Dosage – take 1-2 teaspoons as needed. Cautions: May not be good during pregnancy or for someone with allergies to the Asteraceae family.
Enjoy your day!
Anne-Marie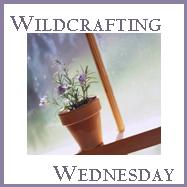 References: Bella Vista Farm, Medicinal Plants of the Southern Appalachians by Patricia Kyritsi Howell, Petersons Field Guide Medicinal Plants and Herbs by Steven Foster & James A. Duke
Disclosure statement: While I may recommend certain herbs and foods for any illnesses, allergies, skin conditions, natural beauty care and household cleaning, as a reader and a consumer use what I say to research further on your end. I am not a doctor but I am an herbalist not a licensed practitioner but  always learning to improve our lives and to relay what I  have learned on to you!
Sometimes this site includes affiliate links from trusted companies that I personally deal with and approve. By clicking on the links provided in my posts, I do receive a small commission with each purchase at no cost to you. It helps pay for my time spent writing, exploring new products and to bring you the best content that I can. I hope to provide giveaways that are provided from our affiliates soon.
Any product claim, statistic, quote or other representation about a product or service should be verified with the manufacturer, provider or party in question. Whether you use the link or buy the product is entirely up to you.