Good Morning Friends –
Just woke up, late, really late for me at 6:45am but it is too darn cold out there. Makes you want to curl up and hide under the covers until Spring. 😀
Guess what?? Just got the email saying I was one of the 3 Winners for the People's Choice Award. They picked the top three out of 10 contenders with the most votes. Oh my goodness, I am on cloud 9! My family still thinks I am weird because I get excited over this kind of stuff but again, oh my goodness to be a winner among some of the top bloggers, a few of MY favorite bloggers that inspire me. Just…WOW!
What an honor and a blessing to know so many people like what you write about especially when it is an Herbal Medicine post. Now while I curl up with some coffee, look at seed catalogs and order more seed catalogs go visit Wildcrafting Wednesday and check out some of the new posts for this week. Please make sure to comment and congratulate the other two winners. 🙂
If you are a blogger visit early to get your post linked up. If you are just a browser wait until tonight or tomorrow because there will be more posts added from bloggers over the next 24 hours.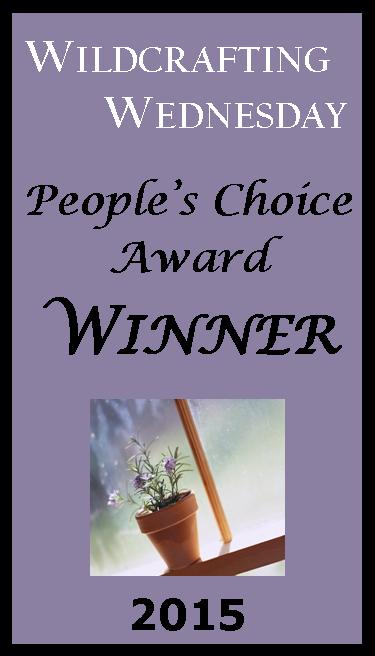 Have a beautiful day!
Anne-Marie