Kale is a nutritious and delicious veggie! Well according to SOME of us it is, to OTHERS we must hide said veggie in meals so they do not know it is there. 😀 If the name "sneaky chef" wasn't already taken, I would probably be inclined to use it.
Hiding the kale is not as easy when in its fresh form so I had been seeing lots of info on dehydrating the kale to use in smoothies, soups, stews, salad dressings and other veggie dishes. I have only dehydrated herbs and mushrooms so really I should have known about the shrinkage. You can have literally a sack full of kale and after dehydrating and grinding it down, it goes from this –
To this –
Can you believe that??? So I ended up with a half quart jar full of dehydrated, powdered kale. BUT you only need about a teaspoon to add to soups and stuff – experiment with the amount so you don't overwhelm your family and add a cup full which would equal about I don't know, 20 cups of fresh kale?! 🙂
So here is how to do it!
Dehydrated Kale Recipe
Step 1: Get a BIG bunch of kale to start. Tear it up in small pieces, removing the tough stem.
Step 2: Lay it all out in your dehydrator trays, will have to be done in batches if using the amount of kale that I used.
Step 3: Depending on how powerful your dehydrator is, it may take a couple hours. I think mine took 2.5 hours and I rotated the trays halfway through.
Step 4: Take it out of the trays and put it in a big bowl. Bring the bowl to your food processor and fill it. Again you will have to do this in batches. Pulse it until it is fine but not dust!!!
That's all. Easy Peasy.
If you don't want to do all of that work, again easy, then you can buy the kale powder HERE There are quite a few varieties.
Here are a couple ideas that I found for you to use your new green superfood –
I personally add it to my stock powder, add about 1 teaspoon to your chicken, beef or vegetable stocks. Just tell the family it is parsley or basil, they will never know. Hee Hee
OR in your smoothie add 1-2 teaspoons if you don't have fresh kale.
Sprinkle it on a salad or mix it in any ranch or vinaigrette – again just say it is parsley.
We add kale powder to:
Spaghetti Sauce – I sprinkle in 2 TB
Meatloaf or other casserole dishes – I sprinkle what looks to be a good amount liberally throughout mix or casserole. I eyeball it.
Eggs  – we use it in scrambled eggs.
Salads – I use it as a sprinkle on top of my salads if I can't get fresh kale to add to the mix.
Garnish – I garnish my dishes with this. I know most people will use fresh chopped parsley because of its 'brightness', but I choose to add a little extra boost of nutrition with kale. Sue me.
Smoothies – if I don't have fresh or frozen kale left, I will use the powder, instead, and do a tablespoon per person
Anyone else wanna share their kale recipes?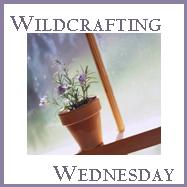 Have a super night, stay warm!
Anne-Marie