While continuing on the Trim Healthy Mama diet, I constantly look for new beverages to add to the repetoire. Of course, water is best but it gets boring, blah, blah, blah…
I like the Good Girl Moonshine
and the Singing Canary
but sometimes you want something hot, tea or coffee or hot cocoa and I want it to be DOING something for me too! 🙂 So I found a Slimming Tea recipe from Andrea at Frugally Sustainable and changed it a bit since I am not a fan of adding Senna and Eleuthero sometimes can create a headache so I added just a bit. You can find the original recipe at Andrea's link above and try mine below.
Slimmy Trimmy Tea
2 parts Nettle Leaf
1 part Eleuthero Root
1 part Dandelion Leaf
1 part Marshmallow Root
1 part Slippery Elm
1 part Orange Peel(I used fresh not dried)
1/2 part Cinnamon Bark – Ground
1/2 part ground Ginger Root
1/4 part Fennel Seed
So to answer the parts question – IF you want to make a small amount of this blend, let EACH part equal 1 Tablespoon so each 1/2 part would equal 1/2 Tablespoon. IF you want a JAR size to keep on hand, let each part equal 1 cup herb. Does that make sense? I would start and I did with 1 T for each part so see if 1. – it works and 2. if it tastes good.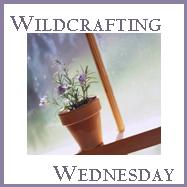 TO MAKE THE TEA – use 1 heaping tsp. per cup of hot water**********
YEP, it tastes delish and I added a slice or orange and no sweetener – not needed, but feel free to add some stevia if you'd like!
There are numerous benefits with this nourishing, fat stripping(hopefully), tasty warm tea.
Just a couple of high notes –
Stinging Nettle(Urtica dioica) – incredible source of B vitamins, iron and the highest plant source of chlorophyl. (I hide this in everything that calls for parsley – hee hee hee)
Eleuthero(Eleutherococcus senticosis) – Siberian Ginseng – sustained energy, anti inflammatory and adaptogenic herb which helps your body deal with stressful lives!
Ginger Root (Zingiber  officinale)– tummy soother, immune booster, cold fighter, carminative (relieves gas), warming and antioxidant.
Dandelion Leaf (Taraxacum officinale) – Liver cleanser, kidney cleanser, diuretic, tasty weed!
Cinnamon Bark – warming, blood sugar regulator(check with doctor if on meds), burns fat, indigestion, anti microbial
Marshmallow root (Althaea officinale) – amino acids, mucilaginous, promotes healthy digestive system, used in cough remedies.
Slippery Elm (Ulmus rubra) – slippery and mucilaginous so don't use too much, it will make your tea gooey!
Fennel seed (Foeniculum vulgre) – amino acids, calcium, essential fatty acids, great licorice-type taste, relieves gas and bloating.
Orange Peel – fiber, flavanoids, antioxidant.
Let me know what you think about it and if you have any other good recipes for warm, non-fattening drinks!
Anne-Marie