Yesterday was a beautiful spring like day for our Medicine Making 101 Class! I met some new folks that drove all the way from Atlanta to our farm and in total we had 11 attendees, including a young "budding" herbalist – 9 year old Jonathan.
Our students learned how to make an infused oil, what to do with it to make a salve or a lip balm and how to store it to keep it fresh. The infused oil consisted of olive oil, St. John's Wort, Chamomile and Rosemary. All herbs for pain relief and anti-inflammatory to use as a muscle pain massage oil. Here is the recipe:
You use 1/3 cup of each: dried chamomile, rosemary(although I used fresh but more than 1/3) and dried St. John's Wort. Add the herbs to at least 2 cups of olive oil and infuse in a jar – solar method for 2-3 weeks or in a crock pot for about 3 hours, keeping the temp between 100-140 degrees. Strain and bottle, add lavender or rosemary essential oil – 5-10 drops per 4 ounces.
In addition to the oil, we made Cold Care Capsules and a Nettle Tincture. After the medicine making , we all went for a nice, brisk walk in the woods and the pasture to collect Mullein, Pine Needles and Usnea. Here are some happy faces –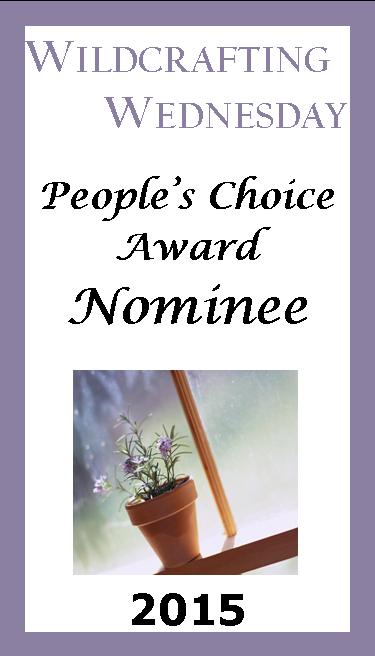 I feel very blessed to have the knowledge and ability to share my teaching with others!!! I LOVE my job!
On to THM, as of today I am down 3.5lbs – yay! I know that doesn't seem like much really but I am 1/3 or the way to my goal. For class yesterday I wanted to have some healthy snacks so I made a dip with 1/3 less fat cream cheese, homemade ranch seasoning and some chopped dandelion leaves. Yummy – truly yummy!!! Of course we needed crackers so I used the Joseph's Lavash and brushed two of them with water and sprinkled sea salt and nutritional yeast, then baked in a 375 degree oven for 5-7 minutes. You HAVE to watch then every minute after 5 minutes to make sure they don't get burnt.
Sigh…. but for dinner I had, dum, da, duh, dum…regular pizza from Little Italy's. Oh well! Back on schedule this morning. 🙂
Breakfast – (E)one egg on sprouted ezekiel bread.
Snack -(S) a handful of pecans
Lunch – (S)turkey, swiss, lettuce, avacado, mayo and mustard in a small Joseph's pita bread with 4 strawberries on the side and…
Dinner – Totally Rocked it! (S)Cheesy Chicken(recipe below), mashed cauliflower and sauteed broccoli and carrots with crushed red pepper.
Cheesy Chicken Recipe
1.25-1.5lbs boneless chicken breast cut thin
1 cup shredded cheddar
1/3 cup shredded parmesan
2/3-3/4 cup homemade bread crumbs made from 2 slices of sprouted ezekiel bread, toasted and cooled.
salt and pepper
1/4 cup butter
2 cloves garlic
Cook your garlic in butter just until melted and bubbling, remove from heat
Shred your cheeses.
Take your toast and put in the food processor to make bread crumbs. ***Two slices of this bread add 24 total carbs to the meal so if you divide meal into 4 portions, each person has only 6 carbs 🙂 ***
Add to the cheeses and mix up.
Salt and pepper your chicken and dip each piece into the garlic butter and then the cheesy mixture, place into a non stick 9 x 13 pan.
Cook 30 minutes at 350 degrees. Eat and do the happy dance!!!
Does anyone want to share their favorite family meal that would be Trim Healthy Mama approved? I would love to know!
This post shared on Wildcrafting Wednesday!
Enjoy!
Anne-Marie