A girl just HAS to have chocolate, even on a diet. 🙂 I adjusted my original recipe from Chocolate Covered Katie to make it THM approved.
shared on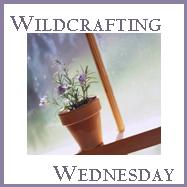 AND 10 minutes later…..
I ate three…must stop and save some….hurry hide them in the freezer! Enjoy!
Copycat Chocolate Crunch Bars
Adapted from:Chocolate Covered Katie's Crunch Bars
1/4 cup shredded coconut
1/2 cup raw cacao powder
1/4 cup virgin coconut oil (60g) melted
4 tsp. Truvia
1 tsp chia seeds
tiny dash sea salt (makes the flavor pop)
Combine coconut oil and sweetener. Stir, then add raw cacao, shredded coconut, chia seeds and salt. Stir until it gets thick. Pour into any flat container (or candy molds, or smush between layers of wax paper or in ziploc bags). Freeze until solid, and store in the freezer.
Here is what I ate for the rest of the day:
Breakfast – Quinoa with almond milk and truvia and blackberries
Lunch – Thai tuna salad in a low carb pita
Dinner – Baked Salmon with seasoned salt, broccoli and cauliflower and salad
Dessert -mmmmmm good – skinny chocolate aka chocolate crunch bars over choco pudding. 🙂
Peace out friends –
Anne-Marie