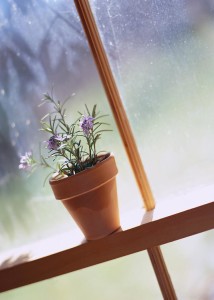 Welcome to Wildcrafting Wednesday!
Wildcrafting Wednesday is hosted by:
What an amazing Special Christmas Edition we had last week! Thank you to everyone who shared their favorite Christmas recipes, crafts, gifts, and traditions with us!
In a few weeks we'll be hosting The People's Choice Awards so be sure to watch for more details and be sure to vote for your favorite blogger in a few weeks! 🙂
This week's Wildcrafting Wednesday is on hiatus, but will resume next Wednesday with the announcement of Featured Bloggers from our Special Christmas Edition and details on The People's Choice Awards so be sure to stop by! 🙂
While traditional wildcrafting refers to gathering herbs and plants in the wild to use for food and medicine, Wildcrafting Wednesday is a weekly blog hop for sharing self-sufficiency and homesteading tips, tried and true home-remedies, and your favorite herbal uses.
It's a place to gather information on ways to incorporate old fashioned wisdom in our day-to-day life.
It is anything and everything herbal – from crafts to cleaning to tinctures to cooking.
It is remedies and natural cures made at home from natural ingredients.
It is self-sufficient living, homesteading, and back-to-basics tips to save food, money, and resources.
If it involves herbs or traditional methods of homemaking and home healing then we want to read about it!
In other words, Wildcrafting Wednesday is a "one stop shop" for the past weeks best tips and simple steps to become more healthy and more self-reliant! Please join us! 🙂