Did you know you could grow your own bandages? Yep! What plant am I talking about?
Fuzzy Lambs Ear, you know the one that grows like crazy even if you plant one teensy, tiny little plant.
I am sorry poor little lambs ear, I have neglected to appreciate all that you can do!
Still More Uses(From blog post below)

As if Wooly Lamb's Ear isn't awesome enough, the list of uses continues.
Being soft and super absorbent, Lamb's Ear leaves can be used as menstrual pads, or in place of cotton balls. It can even be used as toilet paper!
You can eat it as well. Enjoy young, tender leaves fresh in a salad, or gently steamed as greens.
Really, I thought all it was good for was a bandage and nothing else but read this article from Kendra Lynne and The Prepper Project. Enjoy!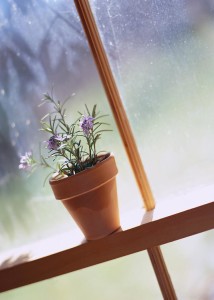 http://mindbodyandsoleonline.com/herbal-information/108-wilcrafting-wednesday/