My animals are spoiled rotten! Seriously. Just the other day, instead of giving my chickens their usual extra snack of leftover bread or veggies, they got pizza. Yep…3 leftover slices of homemade pepperoni pizza!
Oh my goodness, they went bananas over it. One hen even took a piece and RAN away with it!!! 🙂
I love my animals. Oh and one of my horses? He feels left out if he doesn't get what the chickens got for a snack so he will run over to see if he can snag a bite of something special. Final(our old quarter horse)did not make it to the coop in time for pizza but he actually ate MASHED POTATOES this week. Really? Mashed potatoes for a horse? It was hysterical! I did not get a pic of it but did get some of the chickens with mashed potato faces.
 LOOK at those potato covered beaks!
Does anyone feed weird, cool, unusual snacks to their critters?
This post shared on
http://mindbodyandsoleonline.com/herbal-information/88th-wildcrafting-wednesday/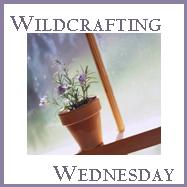 <div align="center"><


Have a great day today!

Anne-Marie