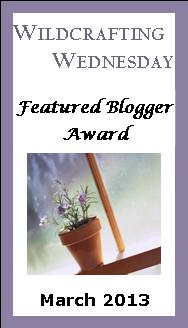 Ginger, Glorious Ginger! It certainly is glorious with all its culinary uses and health benefits! If you asked me a few years ago if I ate ginger, well the answer would most likely have been, "Uh not recently." I would buy a lttle piece of ginger because a recipe called for it, use a few slices and then it would disappear into one of those veggie drawers, at the bottom of the refrigerator only to be found while cleaning out the drawer as a shriveled up, unidentifiable object. 🙂
This past year, I have used so much ginger that I am going to try and plant it! Yep, saw it could be done so I sprouted a few ginger rhizomes.
As a recommendation from Ariston Organic, I will first plant them in potting soil in a pot, set outside and after a few weeks transplant them to the ground. I ran out of potting soil yesterday when I went on a seed planting extravaganza!!! That is because I just put together a mini greenhouse and had to fill it, of course but again ran out of dirt.
So what else do I do with ginger? I grate it into soups, stews, make tea and my absolute fave – crystallized ginger! Thanks to my friend Amanda, I cannot stop making or eating this but I have to try a healthier way of making it so today it is going to be unrefined cane sugar instead of that old white, refined crud. Oh and there is this luscious by product of crystallized ginger – GINGER SYRUP, oh my goodness, yum,yum,yum! Spicy and sweet at the same time but beware of the hotness if you do not like hot foods! Just ask my friend Christina, should of taken a picture of her trying it….I did not warn her of the hotness. sorry Christina 🙂
How about benefits of ginger? Here's just a few for you and below them will be my recipe for crysallized ginger and ginger syrup.

Ginger Root Benefits
Ginger root (Zingiber officinale) is well known as a remedy for travel sickness, nausea and indigestion and is used for wind, colic, irritable bowel, loss of appetite, chills, cold, flu, poor circulation, menstrual cramps, dyspepsia (bloating, heartburn, flatulence), indigestion and gastrointestinal problems such as gas and stomach cramps. Ginger is a powerful anti-inflammatory herb and there has been much recent interest in its use for joint problems. It has also been indicated for arthritis, fevers, headaches, toothaches, coughs, bronchitis, osteoarthritis, rheumatoid arthritis, to ease tendonitis, lower cholesterol and blood-pressure and aid in preventing internal blood clots.
Ginger has been well researched and many of its traditional uses confirmed. It is well known as a remedy for travel sickness, nausea and indigestion. It is a warming remedy, ideal for boosting the circulation, lowering high blood pressure and keeping the blood thin in higher doses. Ginger is anti-viral and makes a warming cold and flu remedy. Ginger is a powerful anti-inflammatory herb and there has been much recent interest in its use for joint problems.
Ginger root is a medicinal herb used primarily for the treatment of Dyspepsia (discomfort after eating), this includes the symptoms of bloating, heartburn, flatulence, and nausea. It is also considered helpful as a preventative for motion sickness and as a digestive. Due to it's antispasmodic characteristic some people have used it to help ease menstrual cramps. In some traditional systems it is credited with the ability to treat arthritis, fevers, headaches, and toothaches.
Ginger may also be taken orally as a herbal remedy to prevent or relieve nausea resulting from chemotherapy, motion sickness, pregnancy, and surgery.
Ginger has been shown to work against skin, ovarian, colon and breast cancer. But it had not been shown to halt the progression of cancer until now. However, more research is required to confirm this.
This stimulating herb is warming to the system. In her book '10 Essential Herbs' author Lalitha Thomas describes the properties: "The major active ingredients in ginger are terpenes (quite similar to the chemical action of turpentine) and an oleo-resin called ginger oil. These two, and other active ingredients in ginger, provide antiseptic, lymph-cleansing, circulation-stimulating, and mild constipation relief qualities along with a potent perspiration-inducing action that is quite effective in cleansing the system of toxins."
SIDE EFFECTS- Avoid taking in acute inflammatory conditions. Although there is some evidence that ginger may actually be helpful in gastritis and peptic ulcertation, care is needed in these conditions as any spice may excaccerbate the problem. Avoid when pregnant or trying to get pregnant (large doses may have abortifacient effects). Avoid therapeutic doses if taking anti-coagulant therapy such as warfarin and seek advice if taking medication for heart problems. High blood pressure should always be monitored by a healthcare professional. Do not use if suffering from Gall stones.
Crystallized Ginger Recipe
1/4 lb sliced ginger
water to cover sliced ginger plus 1/4 cup
1/4 lb unrefined sugar
Peel your ginger, then slice with a mandolin if you have one or a knife but the mandolin does such a beautiful, quick job.
Place sliced ginger in a small saucepan and cover with water. Bring to a boil, lower heat and cook uncovered for 40-45 minutes until the liquid is reduced but you still have a bit in there(about 1/4 cup)
Add another 1/4 cup water and 1/4 lb. organic sugar. Bring to a boil, reduce heat and cook 10 minutes, uncovered.
Then, strain the ginger over a bowl to catch the liquid. Let it drain really well. Save that syrup!
Next lay a cooling rack over a jelly roll type pan and spread out your ginger slices evenly across the rack. Sprinkle raw sugar over slices. Let dry overnight. In the morning turn over all those slices and do the same to the other side with more sugar. Wait again for 8-10 hours until the slices are good and dry, be patient!
You may be able to use your dehydrator, has anyone tried this? I just wait it out, no biggie! After it feels pretty dry, I will put them in an airtight container with alittle more raw sugar and shake it. It will keep for about 2 months. Of course if you are concerned that it is not drying, you could always keep it in the fridge. I like to keep one at home and one in the car so when I get the craving or I have an upset stomach, I have it nearby.
GINGER SYRUP
Ahhhhh…the by product of crystallized ginger. You can refrigerate this syrup(it is not thick) and use it on pancakes, in oatmeal, as a cold remedy, upset tummy or make your own ginger ale. Just add about 1 ounce of syrup to 4-5 ounce of selzer or club soda, more syrup to taste. This is just a guideline to get you started. 🙂 I am drinking a glass of it right now! Mmmmmmmmm.
Ginger Tea
4-6 slices of raw ginger, more grated if you like it strong
1 1/2 -2 cups water
juice from 1/2 lime
1-2 Tablespoons raw honey
Boil the water, add the ginger, turn heat down simmer for 5-10 minutes. Strain and add honey and lime juice.
Do you have any ginger recipes to share or do you have different ways to make your crystallized ginger? Let me know!
Enjoy your day today!
Anne-Marie
Shared on Wildcrafting Wednesday
http://bellavistafarm.wordpress.com/2013/02/27/wildcraftng-wendesday/